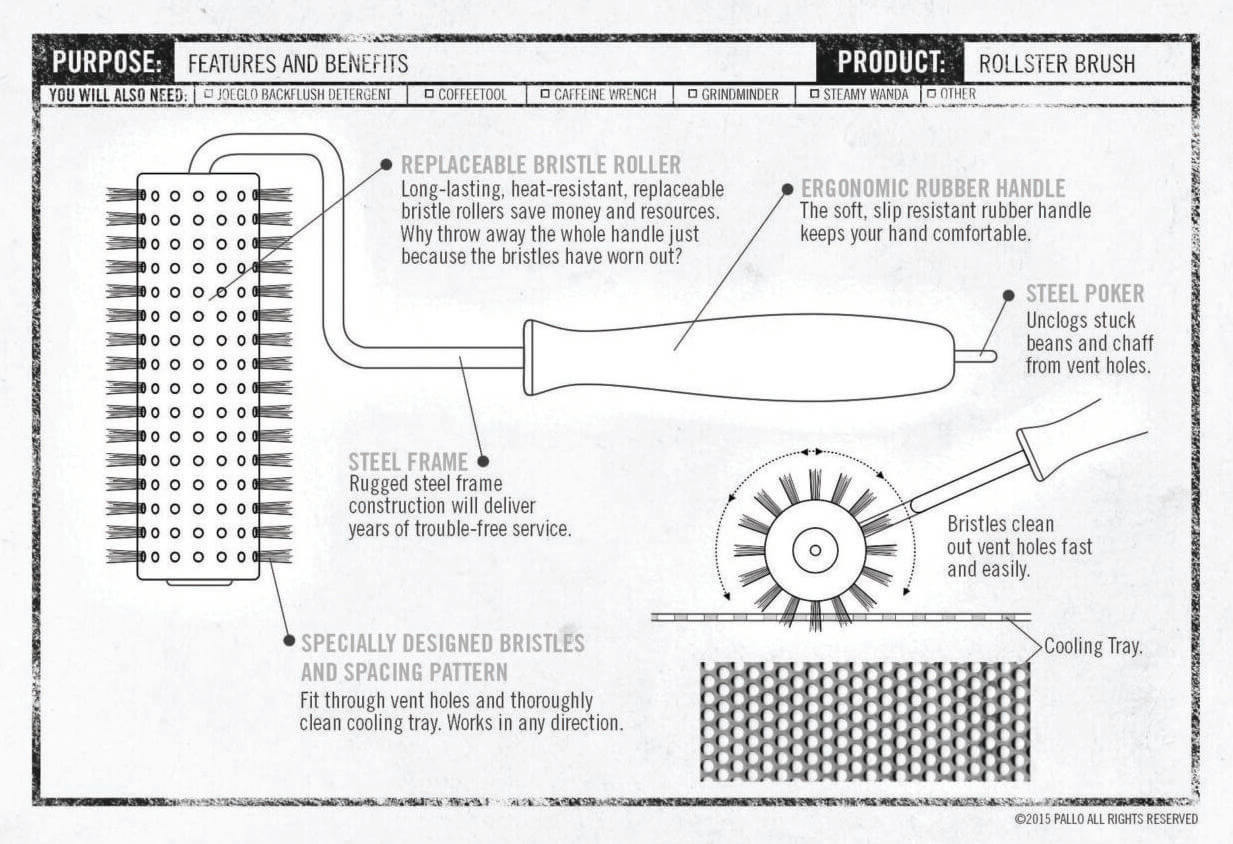 What do I do with the Rollster Cooling Tray brush?
The Rollster cooling tray brush is a very efficient and useful tool for clearing debris from the roaster cooling tray. Debris is left behind after the beans have cooled and been removed from the cooling tray. Debris builds up clogging the cooling tray holes if the cooling tray is not cleaned regularly. The Rollster is designed for maintenance. Start using the Rollster when the holes are not clogged and use daily to prevent clogging. We have included a metal tip on the end of the handle that can be used to poke through debris that is stuck in a hole.
How do I use the Rollster Cooling Tray brush?
Simply roll the brush across the surface of the cooling tray using a bit of pressure forcing the bristles into the holes loosening any debris and pushing the debris through the holes.